Adrian Hotel
Address
493 Eddy St
Phone
415-673-8047
Email
Website
Contact(s)
Hours
Language(s)
Summary
See article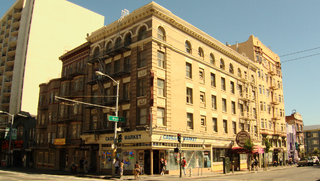 493 Eddy Street (@ Hyde Street, 7 Blocks North of Market Street)
415-673-8047
Limited ADA Access (disabled): No Elevator Service from Street to 2nd floor.
Check with office.
Elevator Service is available between 2nd, 3rd & 4th floors.
Community bathrooms. Some in-room baths may be available.
Per Week: $700
Review and more information about the Adrian Hotel
Sfbaysurf 02:45, 10 April 2009 (UTC).