CHANGES
Address
Phone
Email
Website
Contact(s)
Hours
Language(s)
Summary
See article
Changes is a computer software program that helps homeless service providers reserve a shelter bed for a homeless persons in San Francisco.

This is how San Francisco's Human Services Agency describes the process of making a reservation through CHANGES:
How to Make a Shelter Reservation
Edit
Reservations are taken throughout the day through the CHANGES system at the Neighborhood Resource Centers...until all available spaces are filled. Unclaimed spaces are available for reservation at Neighborhood Resource Centers after 8 p.m. Additional unclaimed spaces in night shelters will be available at 11:30 p.m. and again at 12:30 a.m. at some Neighborhood Resource Centers and must be requested in person. The shelters serve everyone in need and do not report immigration status to ICE.

To enroll in CHANGES, go to one of the Neighborhood Resource Centers. Staff will take your photograph, and also ask you to provide your name, date and place of birth, gender, ethnicity, and a Social Security number (Social Security number is optional, and you do not have to be a citizen to use shelter).
---
[Note: Staff also request that persons seeking shelter acquire a Tuberculosis (TB) Test within seven days after making a first request for shelter. TB Tests are provided at shelter sites when available or during regular hours at the Tom Waddell Health Center. Shelters and clinics may require a referral from a primary care physician to give TB tests.]
Changes admin screens
Edit
the following screenshots show how the booking screens. They have been anonymized for privacy.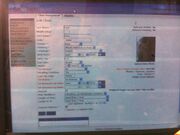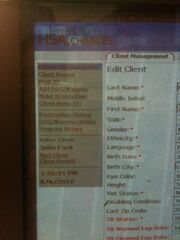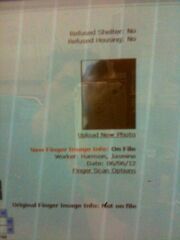 Ad blocker interference detected!
Wikia is a free-to-use site that makes money from advertising. We have a modified experience for viewers using ad blockers

Wikia is not accessible if you've made further modifications. Remove the custom ad blocker rule(s) and the page will load as expected.