Cambridge Hotel
Talk

0
1,077pages on
this wiki
Cambridge Hotel
Address
473 Ellis Street ( 5 Blocks North of Market Street)
Phone
415-928-0905
Email
Website
Contact(s)
Ms. Brooks, #541-0310
Hours
9am-4pm
Language(s)
Summary
See article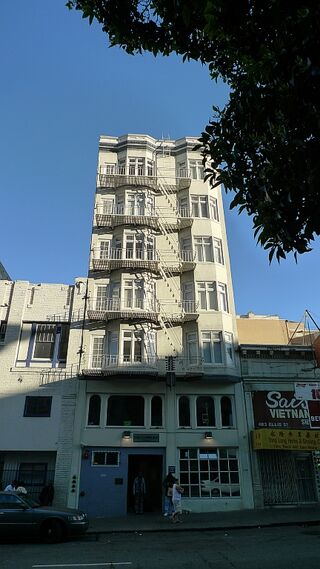 Address: &nbsp
473 Ellis Street ( 5 Blocks North of
MArket Street)
Phone: 415-928-0905
Email:
Website:
Contact: Ms. Brooks, #541-0310
Hours: 9am-4pm
language(s):
Summary:
2010 HAP Manual Text
Edit
The 2010 HAP Manual has many changes that are not currently part of SFHomeless.net. The question is whether the wiki or the manual contains the most up to date information. The most efficient way to ensure the wiki has the best information is to add the 2010 HAP Manual text into its respective wiki agency page under a new section "2010 HAP Manual". It will then be up to future wiki users to determine whether and how to update the agency page with the new information.
Cambridge Hotel - N
473 Ellis St., 94102
415-674-3592 (Tenant Services)
Applications available M-F: 9am-4pm