Compass Community Services - Tenderloin Childcare Center
Address
144 Leavenworth St., 94102
Phone
415-776-4010
Email
Website
http://www.compass-sf.org/
Contact(s)
Hours
M-F: 8:30am-4pm (Intake) Extended hours from 7:45am-5:30 - limited availability for eligible families.
Language(s)
Summary
See article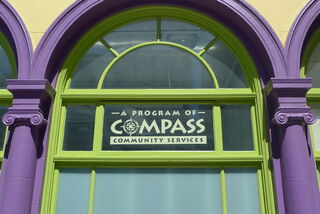 144 Leavenworth St., 94102
415-776-4010
415-776-0276 (FAX)
M-F: 8:30am-4pm (Intake)
Extended hours from 7:45am-5:30 - limited availability for eligible families.
Child care for low-income Tenderloin families. Full-time infant through preschool program. Ages 3 months -5 years. Five spaces reserved for homeless children. Families must be income eligible. Two nutritional meals a day (plus snacks). Individualized therapy and family consultation with interagency support. Sliding scale fee over a certain income level. English/Spanish/Chinese bilingual speaking staff.
External Link
Edit
Ad blocker interference detected!
Wikia is a free-to-use site that makes money from advertising. We have a modified experience for viewers using ad blockers

Wikia is not accessible if you've made further modifications. Remove the custom ad blocker rule(s) and the page will load as expected.