DISH
Address
101 Grove Street, Room 323, San Francisco, California, 94102
Phone
Email
Website
http://www.tidescenter.org/
Contact(s)
Hours
Language(s)
Summary
[[SummaryText::Delivering Innovation in Supportive Housing (DISH) is a project of the Tides Center. It provides property management services tailored to the needs of the San Francisco Department of Public Health.

DISH manages six residential hotels housing 450 formerly homeless adults.|See article]]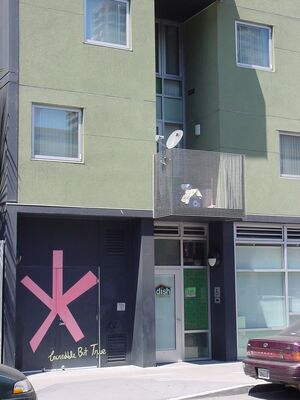 Location: c/o SFDPH-HUH, 101 Grove Street, Room 323, San Francisco, California, 94102
Delivering Innovation in Supportive Housing (DISH) is a project of the Tides Center. It provides property management services tailored to the needs of the San Francisco Department of Public Health.
DISH manages six residential hotels housing 450 formerly homeless adults.
External Links
Edit
Ad blocker interference detected!
Wikia is a free-to-use site that makes money from advertising. We have a modified experience for viewers using ad blockers

Wikia is not accessible if you've made further modifications. Remove the custom ad blocker rule(s) and the page will load as expected.