Dalt Hotel
Address
34 Turk Street ( 1 Block North of Market Street )
Phone
415-474-7712
Email
Website
Contact(s)
Hours
Tues & Thurs. room showing @ 11am
Language(s)
Summary
See article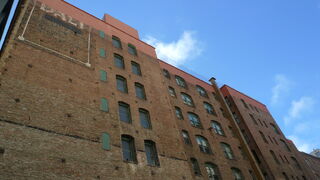 34 Turk Street ( 1 Block North of Market Street )
415-474-7712
Tues & Thurs. room showing @ 11am
Units: 177 SRO Rooms.
Managed By: TNDC - Tenderloin Neighborhood Development Corporation
Most have shared bath, some may have in room baths.
Low income, seniors, may still have HUD Section 8 Units.
2013-2014 HAP Manual Updates
Edit
The 2013-2014 HAP Manual has many changes that are not currently part of SFHomeless.net. The question is whether the wiki or the manual contains the most up to date information. The most efficient way to ensure the wiki has the best information is to add the 2013-2014 HAP Manual text into its respective wiki agency page under a new section "2013-2014 HAP Manual Updates". It will then be up to future wiki users to determine whether and how to update the agency page with the new information.
Dalt Hotel - MM 34 Turk St. 415-474-7712
Ad blocker interference detected!
Wikia is a free-to-use site that makes money from advertising. We have a modified experience for viewers using ad blockers

Wikia is not accessible if you've made further modifications. Remove the custom ad blocker rule(s) and the page will load as expected.