Larkin Street Youth Services (LSYS) - Lark-Inn
Talk

0
1,111pages on
this wiki
Larkin Street Youth Services (LSYS) - Lark-Inn
Address
869 Ellis St. (between Van Ness and Polk)

San Francisco, CA 94109

Phone
(415) 749-2968 Toll-free: (800) 447-8223
Email
Website
Contact(s)
Hours
Open 24 hours; Must be at shelter at 9:45 p.m. for a bed
Language(s)
Summary
See article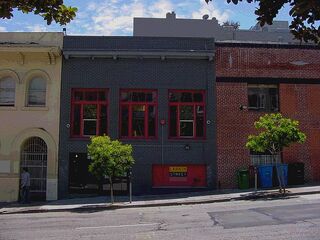 Address:
869 Ellis St. (between Van Ness and Polk)
San Francisco, CA 94109
Telephone: (415) 749-2968
Toll-free: (800) 447-8223
Open 24 hours; Must be at shelter at 9:45 p.m. for a bed
San Francisco's full-service facility for older homeless youth ages 18-24. It provides emergency shelter where young adults can stabilize their lives. It is an entry point for other LSYS programs, including meals, shelter, case management, health care, and job training.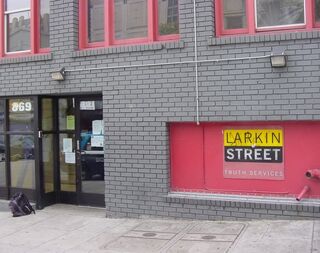 As a youth-specific shelter, the Lark-Inn is able to meet the specific developmental needs of young people transitioning from adolescence to adulthood.
External Links
Edit