Lyric Hotel
Address
140 Jones Street

( 2 Blocks North of Market Street )

Phone
415-776-3660
Email
Website
Contact(s)
Managed By: Conard House
Hours
Language(s)
Summary
See article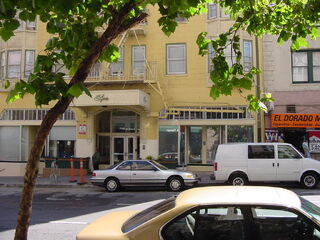 140 Jones Street ( 2 Blocks North of Market Street )
415-776-3660
Units: 58
Managed By: Conard House
Program: Shelter Plus Care
Must be referred by the Shelter Plus Care program.
Specifically for Mental Health Clients and Homeless Adults.
Rent: $507/Month.

See your General Assistance or other social case worker.
Close to St. Anthony's Dining Hall and Social Services.
Sfbaysurf 03:32, 9 April 2009 (UTC)
Ad blocker interference detected!
Wikia is a free-to-use site that makes money from advertising. We have a modified experience for viewers using ad blockers

Wikia is not accessible if you've made further modifications. Remove the custom ad blocker rule(s) and the page will load as expected.