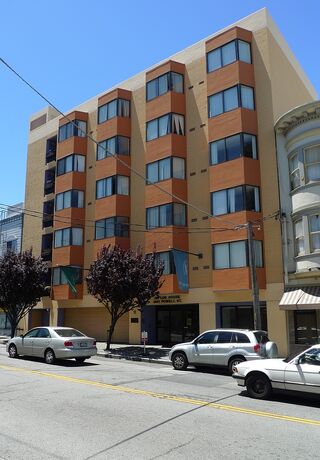 This article is a stub and needs your help to improve it.
1441 Powell (between Vallejo and Broadway) San Francisco, CA 94133
An HUD 202 project which opened in 1980. It has 54 studio units, designed for one or two occupants, on five floors.
All residents must meet HUD low-income standards and, through agreement with HUD, all units are reserved for the elderly.
On Lok House manages the housing in this building.
External Link
Edit
Ad blocker interference detected!
Wikia is a free-to-use site that makes money from advertising. We have a modified experience for viewers using ad blockers

Wikia is not accessible if you've made further modifications. Remove the custom ad blocker rule(s) and the page will load as expected.