San Francisco Department of Human Services - County Adult Assistance Programs (CAAP)
Talk

1
1,077pages on
this wiki
San Francisco Department of Human Services - County Adult Assistance Programs (CAAP)
Address
1235 Mission St., Bt. 8th and 9th Sts. (P.O. Box 7988, 94120) - (CAAP)
Phone
415-558-1000 (CAAP)
Email
Website
Contact(s)
Hours
M-F: 9am-5pm
Language(s)
Summary
See article
1235 Mission St., Bt. 8th and 9th Sts. (P.O. Box 7988, 94120) - (CAAP)
1440 Harrison, Bt. 10th and 11th Sts. (P.O. Box 7988, 94120)-(Medi-Cal)
415-558-1000 (CAAP)
M-F: 9am - 5pm
Provides short-term financial assistance and social services to needy residents who are not eligible for help from other public assistance programs.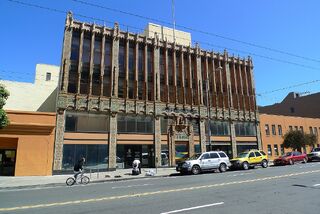 The General Assistance Program has been reorganized under the County Adult Assistance Programs (CAAP) there are now four separate, independent programs to better meet the needs of adult residents of San Francisco who would have otherwise qualified for General Assistance only. These four programs are PAES (Personal Assisted Employment Services) CALM (Cash Assistance Linked to Medi-Cal), SSIP (Supplemental Security Income Pending) and GA (General Assistance).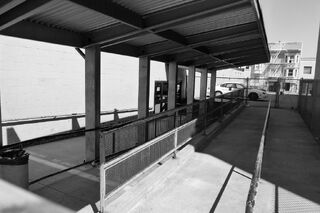 PAES (Personal Assisted Employment Services)
Edit
415-401-4914 Provides a monthly cash stipend to employable adults and education, training, and supportive services necessary to gain lasting employment. Participants, unless exempt because of a verifiable exemption, can receive counseling, expenses for work-related clothing, tools and supplies, transportation assistance to and from work activities as determined by case manager. Employment services are limited to 28 months, with a possible six month extension if this is likely to lead to employment.
Cash Assistance Linked to Medi-Cal (CALM)
Edit
415-558-1978 CALM provides financial assistance for individuals who receive Medi-Cal benefits due to age (65 or older). Also available to persons on Medi-Cal due to disability who do not qualify for Supplemental Security Income (SSI) because of immigration status. These individuals may choose to participate in PAES to receive the services provided by that employment program. Non-citizens must apply for the Cash Assistance Program for Immigrants (CAPI). Medi-Cal benefits and cash assistance are provided through a single process.
Supplemental Security Income Pending (SSIP)
Edit
415-558-1191 SSIP is for individuals with a disability that either has lasted or is likely to last 12 or more consecutive months. Assistance with an application to SSI is provided. Cash aid and MUNI tokens to medical appointments are provided.
General Assistance (GA)
Edit
415-558-1156 The safety net for indigent adults. A cash grant is provided. In exchange, able-bodied recipients are expected to perform Workfare, which is community service or job search. If participating in Workfare, recipients may also receive MUNI fast pass or tokens. D
Identification
Edit
GA will assist their clients with obtaining California ID one time. That time can be at the beginning of the GA application process or at some point thereafter (but only once). When GA obtains the ID for the client, there is no cost to the client for the birth certificate or DMV fee. When GA orders a Birth Certificate for a client, they give it to the client to take to the DMV for their ID. The client then has the option of keeping the birth certificate or allowing GA to keep it for safekeeping. Once GA starts the process of obtaining ID for a client, they can issue a temporary ID while the client is waiting for their birth certificate/ CA ID.