St. Vincent de Paul Society - Vincentian Desk
Talk

0
Share
St. Vincent de Paul Society - Vincentian Desk
Address
470 Ellis Street @ Leavenworth Street
Phone
Telephone : (415) 202-9955 FAX: (415) 202-9956
Email
Website
Contact(s)
Hours
M,Tu,W,F: 10:00am-12:30pm (Clothing once a month); 2:00pm-2:30pm (Household & Food every 6 months)
Language(s)
Summary
See article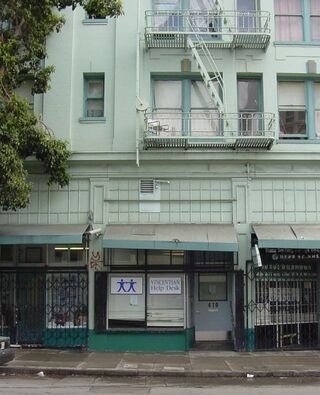 Address:
470 Ellis Street @ Leavenworth Street
Telephone : (415) 202-9955
FAX: (415) 202-9956
M,Tu,W,F: 10:00am-12:30pm (Clothing once a month);
2:00pm-2:30pm (Household & Food every 6 months)
Provides clothing (with agency referral only), food box referrals, and some bedding to individuals with referral letter from specific service providers including Department of Human Services.
Has emergency food box supplies on hand (must show current rental receipt or social security card). Client can use one time only. Wheelchair accessible. Bold text
External Links
Edit
Ad blocker interference detected!
Wikia is a free-to-use site that makes money from advertising. We have a modified experience for viewers using ad blockers

Wikia is not accessible if you've made further modifications. Remove the custom ad blocker rule(s) and the page will load as expected.