St. Vincent de Paul Society of San Francisco
Address
169 Stillman Street

San Francisco, CA 94107

Phone
(415) 977-1270
Email
Website
Contact(s)
Hours
Language(s)
Summary
See article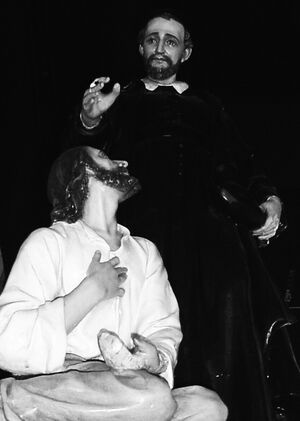 Administrative Offices
169 Stillman Street
San Francisco, CA 94107
(415) 977-1270

Description of the St. Vincent de Paul Society of San Francisco at its website:
"Since 1860, the St. Vincent de Paul Society of San Francisco has offered a crucial helping hand to the needy men, women and children in our community. Today, the St. Vincent de Paul Society is one of San Francisco's major human service organizations and a leader in providing support, shelter and affordable transitional housing to those suffering from homelessness, poverty, addiction and domestic violence. The St. Vincent de Paul Society is a Catholic lay organization which serves and employs people of all faiths. Our mission is to serve anyone in need through direct person-to-person service and professional social service programs. We focus on breaking the cycles of homelessness, substance abuse and domestic violence, helping our clients become self-sufficient, reducing the harm they cause to themselves and others, and consistently treating all of our clients with compassion and respect. A singular strength is our ability and willingness to take in clients with more complex issues, often those no one else will take in."
External Link
Edit
Ad blocker interference detected!
Wikia is a free-to-use site that makes money from advertising. We have a modified experience for viewers using ad blockers

Wikia is not accessible if you've made further modifications. Remove the custom ad blocker rule(s) and the page will load as expected.