Star Hotel
Address
2176 Mission St

San Francisco, CA 94110-1247

Phone
(415) 626-1632
Email
Website
Contact(s)
Charlie Patel
Hours
Language(s)
Summary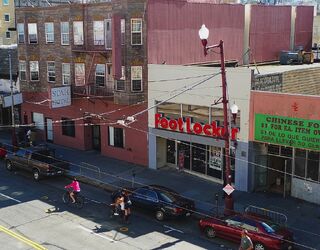 Located on Mission Street between 17th and 18th Streets
2176 Mission St San Francisco, CA 94110-1247
Tel. (415) 626-1632
Manager: Charlie Patel

Units: 54 SRO Type Units

Managed By: D.I.S.H.

Program: D.A.H.

NOTES:
Homeless adults with special needs

*PLEASE SEE YOUR CASE MANAGER OR SOCIAL WORKER FOR MORE INFO ON SPACE AVAILABILITY; REQUIREMENTS & HOUSING REFERRALS TO THIS SITE*
Sfbaysurf 03:49, 19 May 2009 (UTC)
Ad blocker interference detected!
Wikia is a free-to-use site that makes money from advertising. We have a modified experience for viewers using ad blockers

Wikia is not accessible if you've made further modifications. Remove the custom ad blocker rule(s) and the page will load as expected.